- EYE_White_Colour_Vector
: The white colour around the iris.
- EYE_Iris_Colour_Vector:
Colour the iris itself.
Eye_white is black and the iris is orange: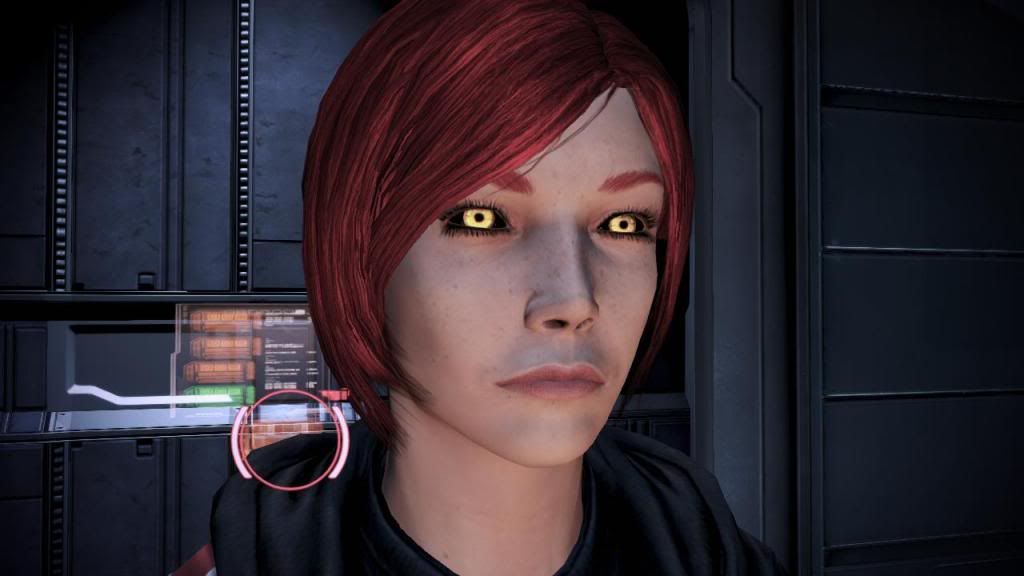 The Illusive Man eyes:
- Slightly different than normal eyes.
- EYE_Iris_Spec_Colour:
Spec glow in the eye. Changes here doesn't seem to really do anything.
- EYE_Iris_Colour_Vector:
Base Iris colour.
- Emis_Color:
The colour of the 3 dots.
- Emis_Scalar:
Adjusts the Emis_Color.
Iris set to green, Emis to purple, and a fairly large Emis_Scalar to make the purple visible, otherwise it would be pretty faint and disappear into the green.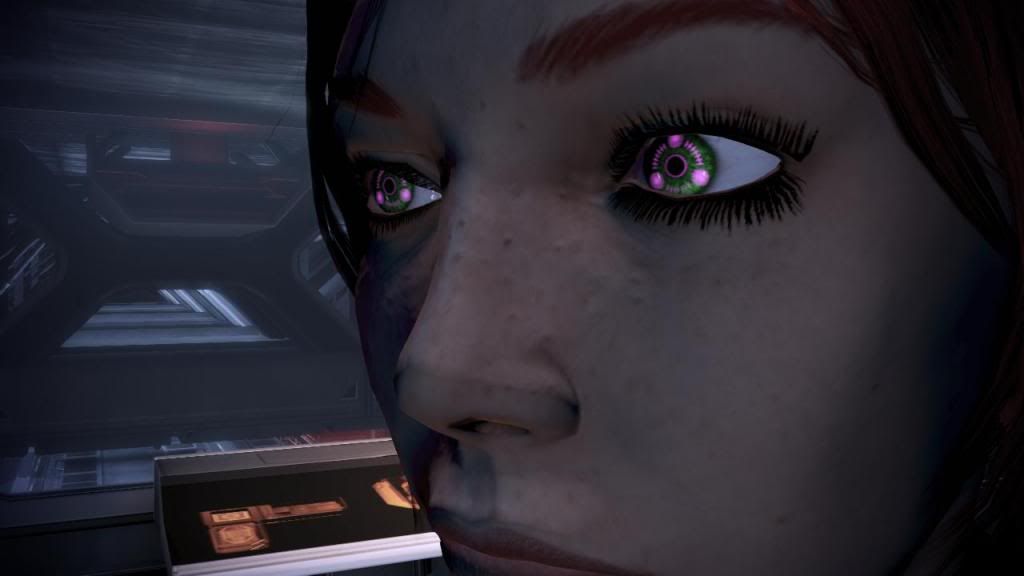 Zaeed eyes:
- Haven't personally used these myself yet. But the options seem similar to the other eyes.
- Hopefully I'll have time to play with these at some point.